Récapitulatif des Sorties de Mai
6 mai 2012 - Suivez l'actualité de vos séries préférées
Désormais, chaque début de mois, AnakinWorld vous proposera un récapitulatif des sorties des comics VF et VO de manière à ce que vous soyez toujours informés de l'actualité de vos séries préférées.
Delcourt
Star Wars: Chevalier Errant - Déluge
A paraître le : 09/05/12
Consulter la preview
Seule contre des milliers de Sith, elle est le dernier espoir de la République... En réponse à un signal de détresse, Kerra Holt retourne sur sa planète natale. Malheureusement, la jeune Jedi se retrouve, bien malgré elle, prise au piège d'une embuscade tendue par un bandit Hutt. Mais une menace, bien plus terrible, tapie dans la Galaxie, guette...
_Synopsis.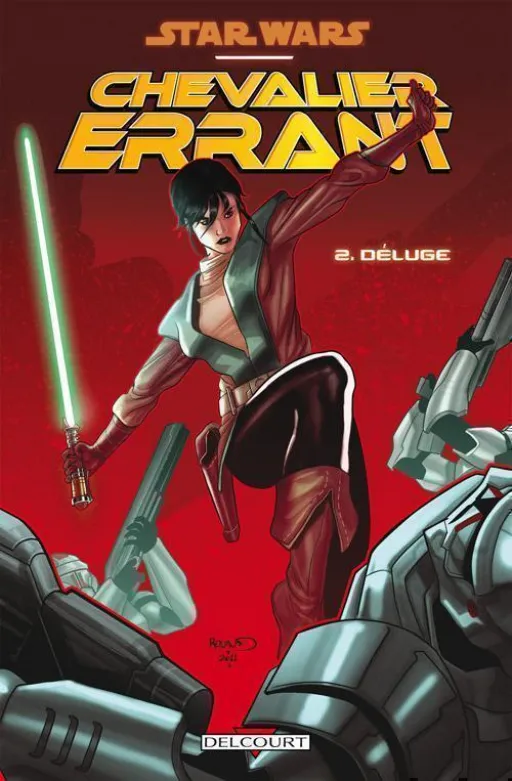 Dark Horse
Star Wars: Knights of the Old Republic-War, Part 5/5
A paraître le : 09/05/12
Consulter la preview
Pacifist Jedi Zayne Carrick is both saving and fighting Jedi in this final issue!
Part one of Zayne's plan to foil the Mandalorian Knights and their misguided leader is complete-but the battle is not yet won. Taking on the Mandalorians face to face is still on the agenda, and Zayne's questionable team could blow the operation at any moment . . . With everything on the line, all Zayne can do is have faith!
The Knights of the Old Republic video game and comics are set in one of the most popular eras of Star Wars!
_Synopsis.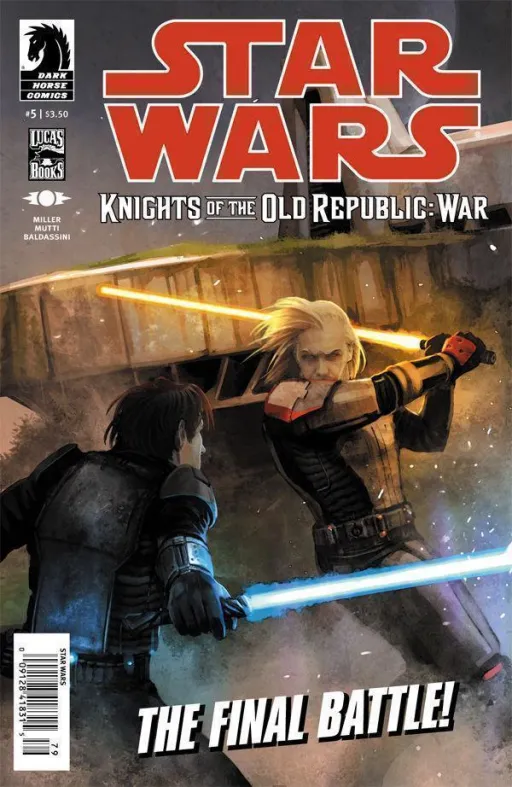 Dawn of the Jedi : Force Storm, Part 4/5
A paraître le : 16/05/12
Consulter la preview
For millennia, the Je'daii Masters have protected the planet Tython and maintained a balance within the Force. But now a stranger from another world has come, destroying the balance and engulfing the world in a Force storm that threatens every inhabitant!
The ancient Je'daii Order stands on the brink of a powerful discovery. But will this knowledge bring wisdom...or peril? Three young Je'daii students may hold the fate of the world in their hands!
_Synopsis.
Star Wars: Darth Vader and the Ghost Prison, Part 1/5
A paraître le : 23/05/12
Consulter la preview
The graduation celebration for the first class of Imperial cadets is disrupted by a sudden terrorist strike! But the real targets of the attack are the new Emperor and his second in command, Darth Vader.
Only one man - a disabled, brilliant cadet who, up until the moment of the attack, was experiencing the best moment of his life - stands ready to fight alongside Vader for the life of their Emperor!
_Synopsis.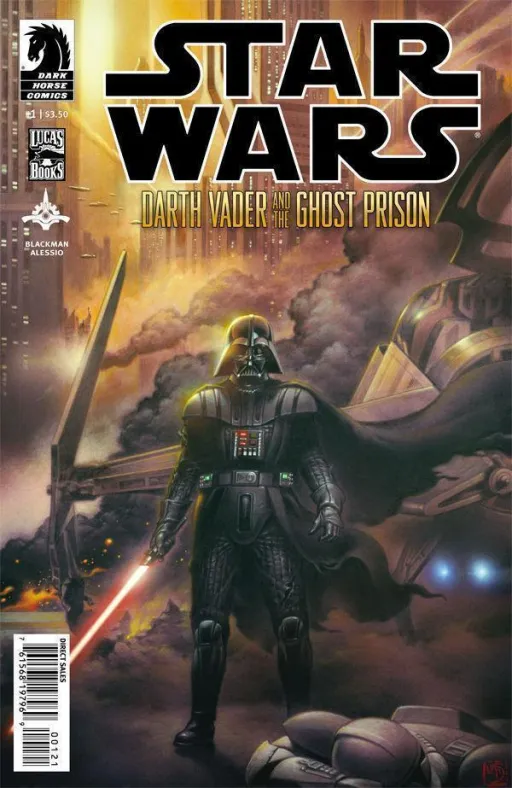 Star Wars: Blood Ties: Boba Fett is Dead, Part 2/4
A paraître le : 30/05/12
Consulter la preview
Boba Fett is dead, and whoever hired the hit squad had better run-as fast and as far as possible!
A mysterious avenger is on the trail of Boba Fett's killers. Connor Freeman-a clone relation to Fett-has been drawn into the whodunit. Freeman, who feels like he could use some protection himself, has been recruited against his will to find and protect a particular bounty hunter on a distant world-in Mandalorian space!
_Synopsis.