Récapitulatif des Sorties de Juin
11 juin 2012 - Suivez l'actualité de vos séries préférées
Comme indiqué le mois denier, AnakinWorld vous propose désormais un petit récapitulatif des sorties des comics VF et VO de manière à ce que vous soyez toujours informés de l'actualité de vos séries préférées.
Delcourt
Le Cycle de Thrawn - Intégrale
A paraître le : 20/06/12
Consulter la preview
Cinq années se sont écoulées depuis la destruction de la seconde Étoile Noire. Une nouvelle République a remplacé l'Empire, Luke Skywalker est le premier Chevalier du Nouvel Ordre Jedi. Mais la menace n'est pas anéantie pour autant : l'Amiral Thrawn s'apprête à porter un coup fatal... Les romans de Timothy Zahn pour la première fois en version intégrale et en bande dessinée.
_Synopsis.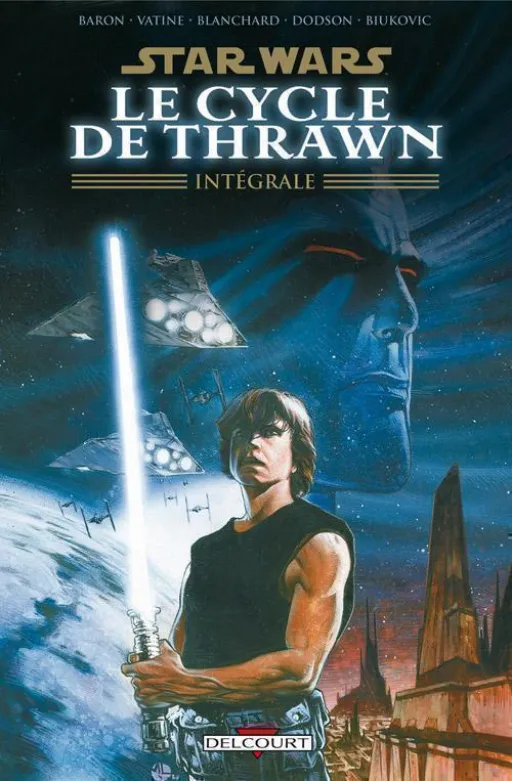 Dark Horse
Star Wars Omnibus - Droids and Ewoks
Disponible depuis le 06/06/12
Consulter la preview
Based on the children's television cartoon series of the same names, Ewoks and Droids explores further adventures in the lives of the Ewoks on Endor and the droids R2-D2 and C-3PO. The Ewoks become embroiled in the dangers of their planet-lizard warriors, underwater kingdoms, magic spells-and the outside world-pirates, invaders, and more! The droids encounter more than one new master, war droids, megaweapons, time travel, and even Ewoks! This omnibus collects all the issues of the Ewoks and Star Wars: Droids comics series, released in the 1980s by Marvel's imprint Star Comics.
_Synopsis.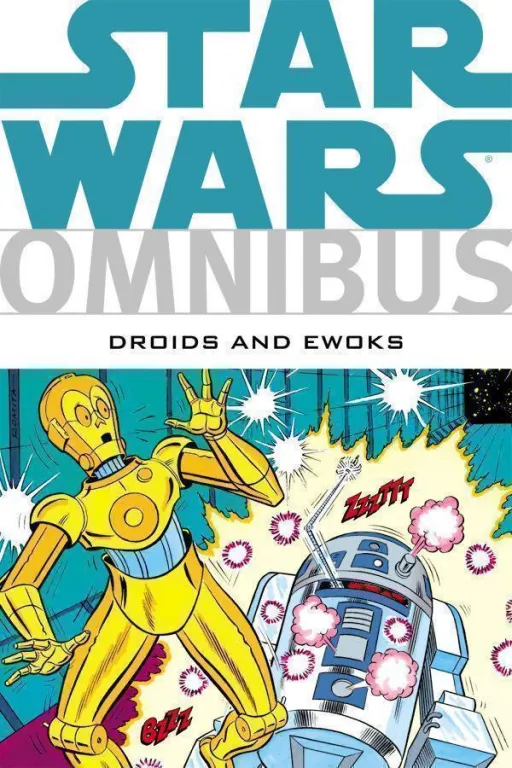 Star Wars: Knight Errant - Escape, Part 1/5
A paraître le : 13/06/12
Consulter la preview
Jedi Knight Kerra Holt's next mission starts with a very personal and ultrasecret investigation! But with the dark realities of Sith territory surrounding her, something unexpected may be taking hold of the lone Jedi! As she takes the first step toward her goal, Kerra knows there will be no turning back!
_Synopsis.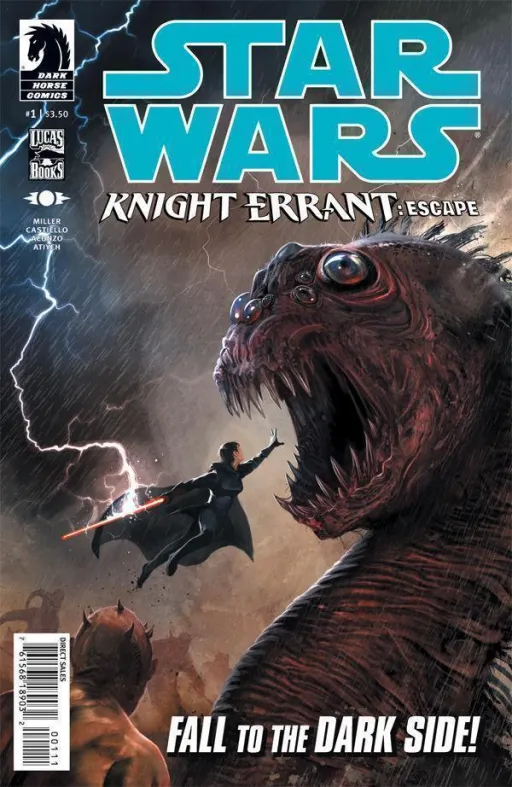 Star Wars: Darth Vader and the Ghost Prison, Part 2/5
A paraître le : 20/06/12
Preview non disponible
Graduating cadet Tohm's first night as an Imperial officer has already seen him assisting Darth Vader in fighting a traitorous uprising, saving Emperor Palpatine from a deadly plague weapon, and keeping the peace between Vader and the cybernetic Moff Trachta.
Now Tohm and Vader have infiltrated the deathly stillness of the abandoned Jedi Temple to confront the secrets of Vader's past, and to learn the facts about the Ghost Prison!
_Synopsis.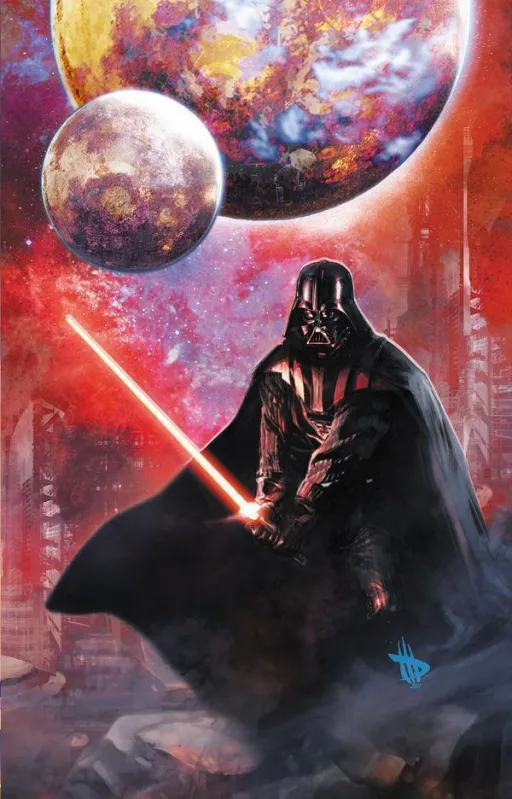 Dawn of the Jedi : Force Storm, Part 5/5
A paraître le : 20/06/12
Consulter la preview
On ancient Tython, the Force is out of balance, causing a massive Force storm which could destroy the entire planet!
As three mighty Je'daii Masters strive to subdue the storm, three of their students struggle to forge an uneasy alliance with the dark stranger whose presence created the storm in the first place.
As the first arc of the epic tale comes to a close, powers beyond even the Je'daii's understanding will be revealed, and a threat to the galaxy at large will be unveiled!
_Synopsis.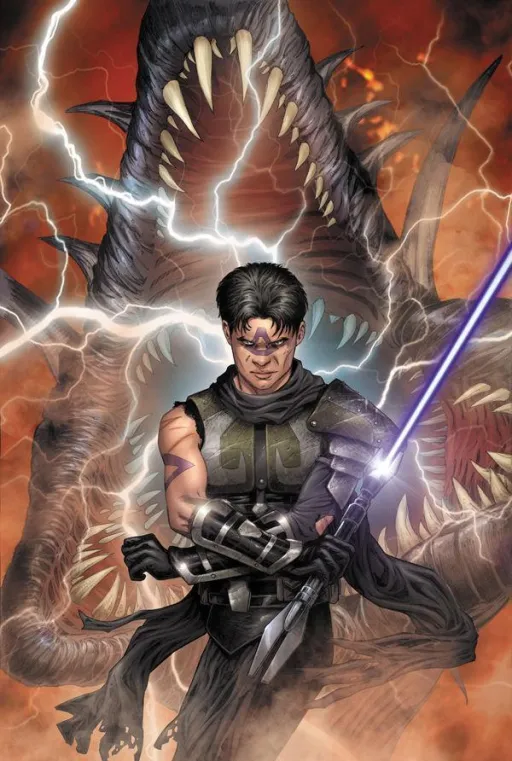 Star Wars: Blood Ties - Boba Fett is Dead, Part 2/4
A paraître le : 27/06/12
Consulter la preview
Boba Fett's half-clone half brother Connor Freeman has stepped into a firefight! Tasked with protecting Boba's former wife and daughter while Fett's killer is found, Connor finds himself up against a Devaronian hit-squad!
Meanwhile, as Darth Vader searches for the intruder who so explosively infiltrated the Imperial base on Blackfel, the intruder is setting up an elite stormtrooper platoon for a huge fall!
_Synopsis.